GENERAL INFORMATION
Standard Big Bags comprises a broad range of standard products which are not classified as dangerous according to UN regulations and which are not characterized by low minimum ignition energy (which may cause explosion). This category consists mainly of food and farm products, and partly of chemical and extraction products.
BIG BAG standards have numerous features, adjusted to product specifications and client needs:
Coated and uncoated fabrics with different weight
Liners made of PE or laminates
Dustproof seams in a variety of grades
Colour printing
Special labels according to client specifications
Safety Factor - SF 5:1 or 6:1
Safe Working Load – SWL 500-2000kg
Paktainer label confirming SF and SWL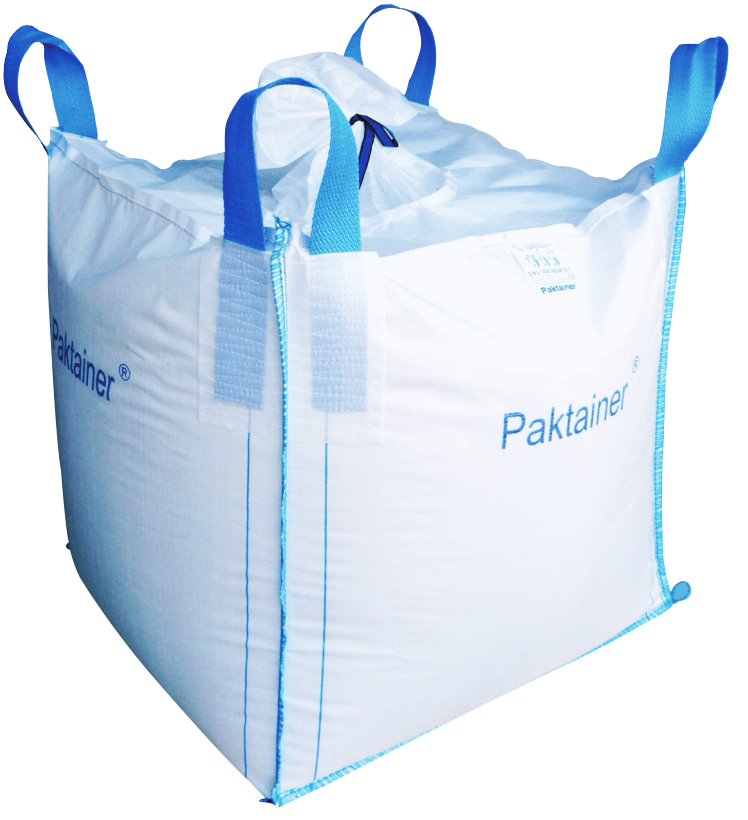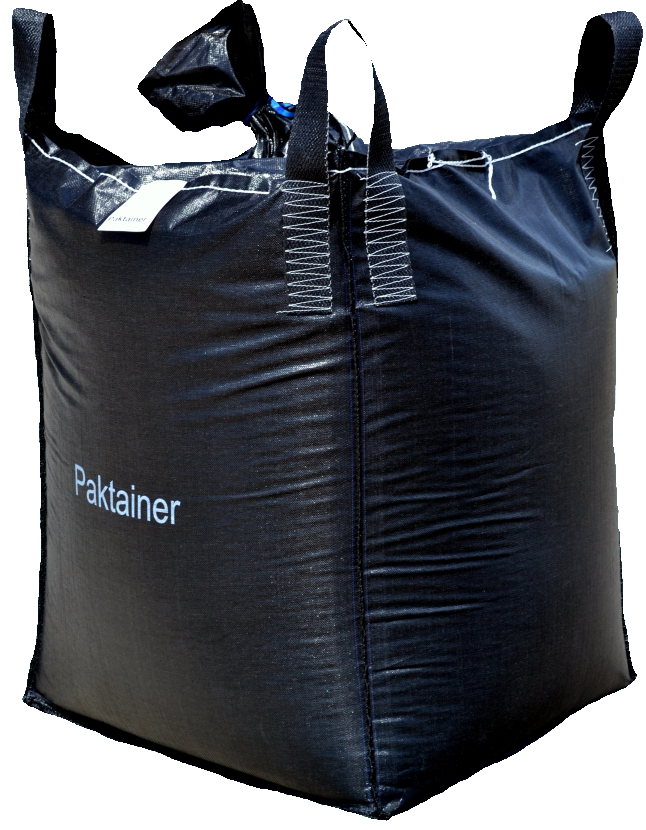 TESTED DESIGNS
Thanks to its long-standing experience, Paktainer can provide valuable advice in reference to big bag design and specifications. For some categories of products we have innovative solutions to meet specific criteria:
BIG BAG tightness (sealed) – Small fractions or dusty materials such as whey or specialized sands - the use of special techniques for the sewing of the belts provides a better seal.
BIG BAG cone – for materials which, due to their consistency tend to clog when emptying a BIG BAG - an inverted cone is fitted to the lower part of the FIBC body.y
BIG BAG rubble - for the construction industry, Paktainer created a BIG BAG with a special reinforced frame and base, together with an extra emptying device that allows for repeated use.
BIG BAG black - black BIG BAGS are used for messy substances such as carbon black or charcoal – the application of a special black fabric allows an aesthetic appearance of a package to be maintained.
BIG BAG formstable (stability) – BIG BAGS also referred to as Q-bags, owing to their built-in stability allow storage space to be used to the maximum - a full BIG BAG maintains its rectangular shape and always fits on a pallet.
BIG BAG liner – for very dusty or hygroscopic substances, which require a greater level of protection than a typical fabric BIG BAG can provide. For such materials, BIG BAGS with PE liners are frequently used.. In order to ensure ease of use, the liner (insert) may be glued or stitched to the bag.
DESIGN YOUR BIG BAG
To design a BIG BAG suitable to your needs, please use the guide below or contact our sales team.
Step 1
Choose your big bag body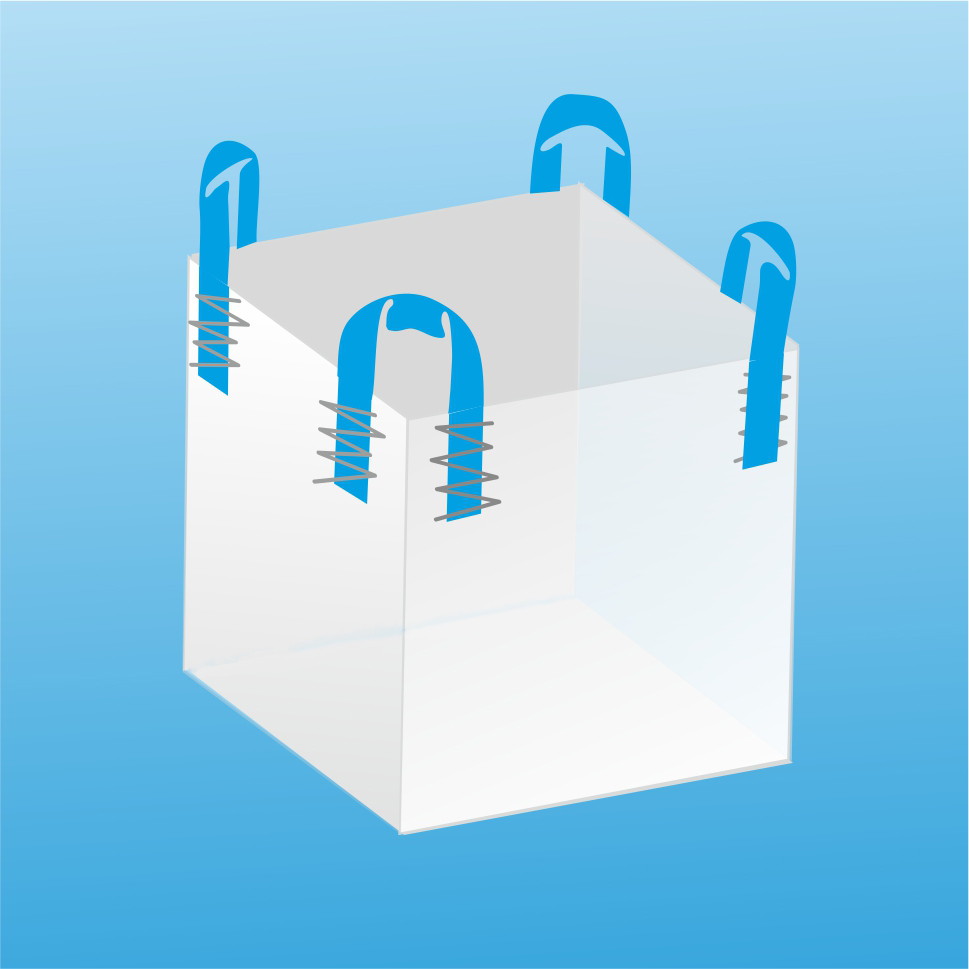 Standard
Formstable – Q-bag
Cone
Step 2
Choose the design of the top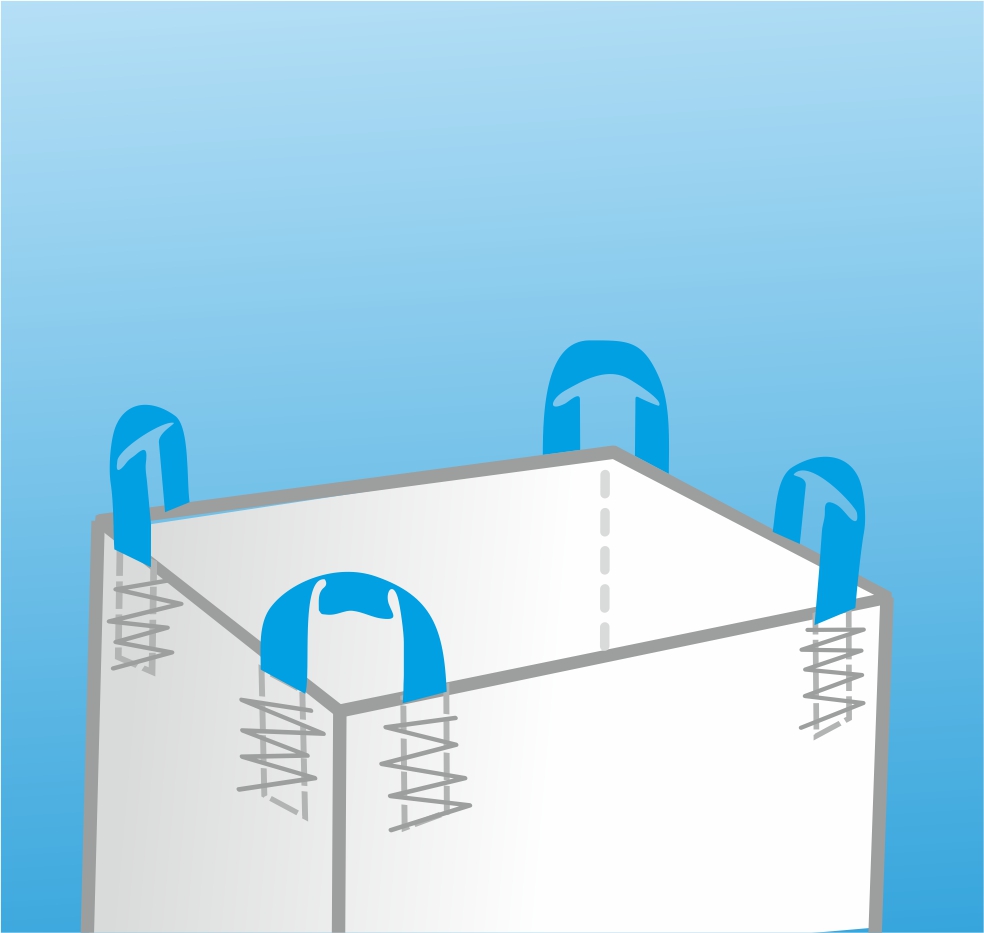 Open
Charging spout
Top flap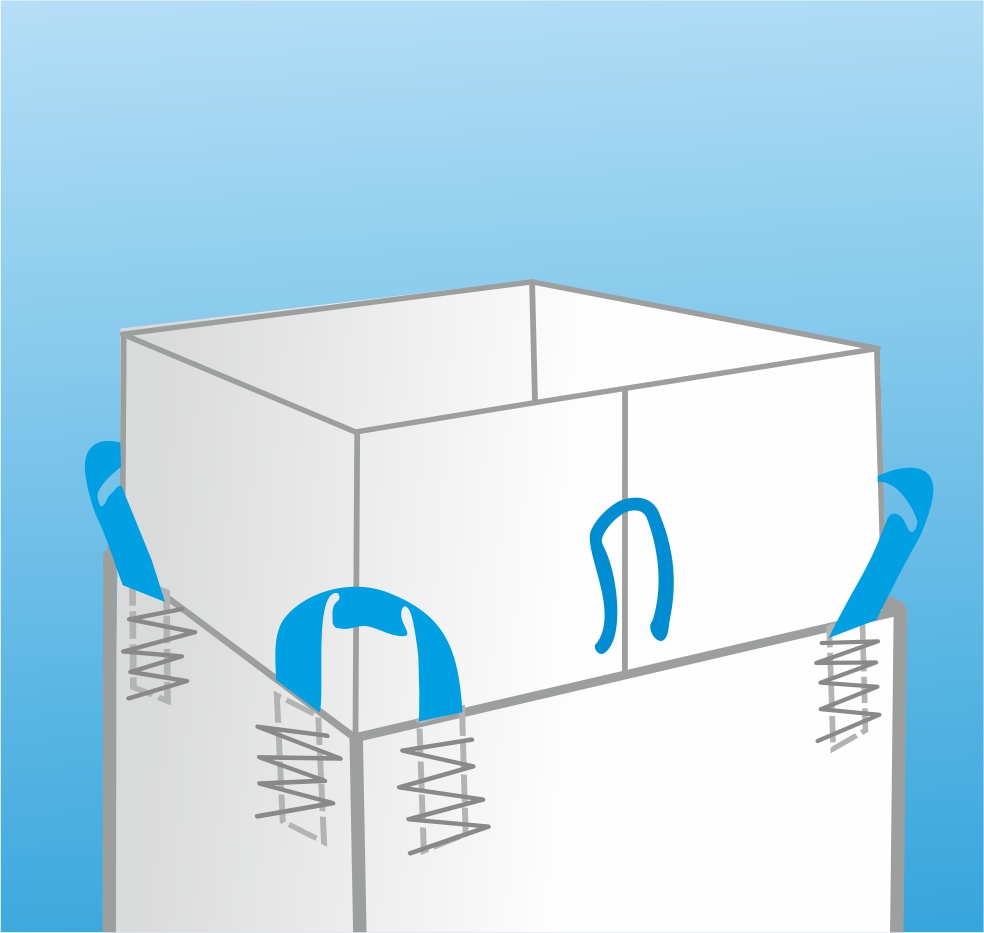 Skirt
Step 3
Choose the design of the base
Flat closed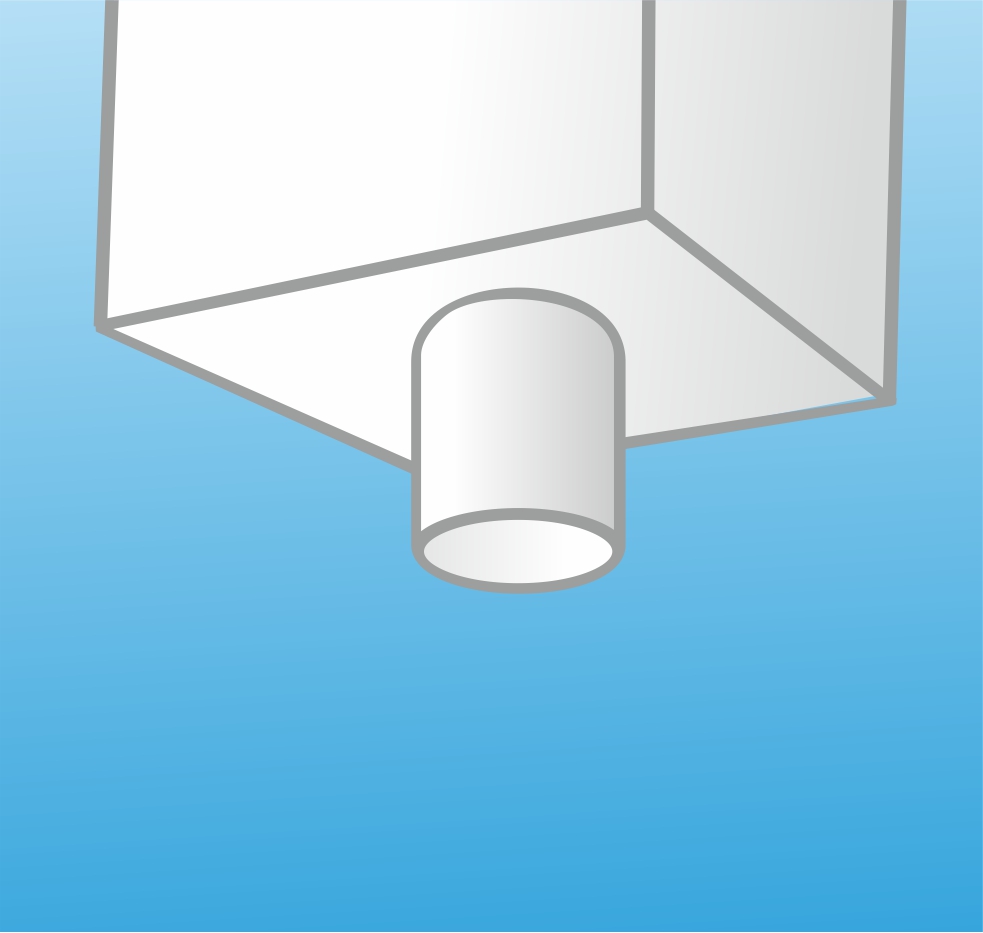 Discharging spout
Base skirt
Please click here to see the table with base & height dimensions for different

Do you have questions? Use the contact form!